New York's
Capital District
A History of its Industries, Railroads and Inventions


Albany ~ Troy ~ Schenectady ~ Saratoga Springs ~ Cohoes ~ Waterford ~ Ballston Spa ~ Corinth
South Glens Falls ~ Lansingburgh ~ Stillwater ~ Mechanicville ~ Watervliet ~ Clifton Park
Ballston Spa Inventions
Article written regarding the book "Invented In Ballston Spa" (unpublished)
There are several residents in and around Ballston Spa who labor to keep its long and distinguished history alive, such as village historian Chris Morley and author Ann Hauprich. But while conducting research for his four books, Rock City Falls author Timothy Starr was surprised to find that many people have only a passing knowledge of the area's tourism and industrial past. In fact, a few people who live adjacent to the remnants of mills, factories, and the old trolley railroad bed had no idea what the ruins represent.
This was one of the factors that led Starr to convert his growing collection of research into books, which he hoped would contribute to the dispersion of the area's history throughout the Town of Milton and beyond. Two books were published during Ballston Spa's bicentennial in 2007. One was a history of the previously-mentioned Ballston Terminal Railroad that served Ballston Spa, Rock City Falls, and Middle Grove. A companion book followed that detailed the industries served by the railroad along the Kayaderosseras Creek. When Starr discovered that a host of inventions were developed to support these industries, an avenue of history that had never been fully explored before presented itself.
"It was amazing to me how many inventions were patented and used during the 1800s in Ballston Spa," Starr said. While conducting research for a second book on inventions that covered all of Saratoga County, he discovered that Ballston Spa had more patents than any other village in the county except for Saratoga Springs and Waterford.
"Inventions usually come from an area that has a mixture of enterprise, wealth, and education. Ballston Spa had all of those qualities throughout the late nineteenth and early twentieth centuries," Starr said. Only after the factories closed down or were relocated to larger cities did the number of inventions decline precipitously.
Although some of the data on inventions was difficult to uncover, particularly for unpatented inventions, Starr felt it was worth the effort. "Invented in Ballston Spa" was released in April and has enjoyed plenty of local interest. Some of the inventions described in the book include patents for the gloves of the Ackshand Knitting Company, tools for the Ballston Axe & Scythe Works and Bull's Head Tannery, machines for the multitude of paper mills along the creek, and other industrial-related inventions for refrigeration, churns, water wheels, and telegraphs.
Dozens of other inventions are summarized in another section of the book, many of which were created by well-known citizens. John Reynolds, grandfather of 60 Minutes commentator Andy Rooney, patented several inventions during his long residency in Ballston Spa. Lumberman and hunter Frederick Streever developed a dog muzzle, William Namack of the well-known Davison & Namack Foundry perfected a brake shoe, and Charles Heaton of the Allen & Heaton emery factory concocted a recipe for treating bunions. Other inventions included a restroom directional sign, a street sweeper, a keyboard for accordions, and a device that scared away birds with gunfire. A complete copy of the earliest Ballston Spa patent – Oliver Davidson's "Door Spring" which dates back to 1835 – is also included.
As part of his research, Starr obtained, organized, and indexed well over 1,000 Saratoga County patents dating from 1830 to the late 1900s. His fourth book, titled "Invented in Saratoga County," describes such diverse inventions as Lysander Button's fire engines, Ransom Cook's auger bit, Ebenezer Holmes' refrigerated casket, George Crum's potato chips, and the development of Standard Time by Charles Dowd.
All of Starr's books can be purchased at the Brookside Museum, home of the Saratoga County Historical Society. Starr is a member of the Board of Trustees and often referred to the museum's vast collection of photographs and data during his research. Among the items he found there was a rare advertising booklet for Benjamin Barber's patent double-turbine water wheel, sold around the country. Brookside is located at the end of Front Street near the Old Iron Spring.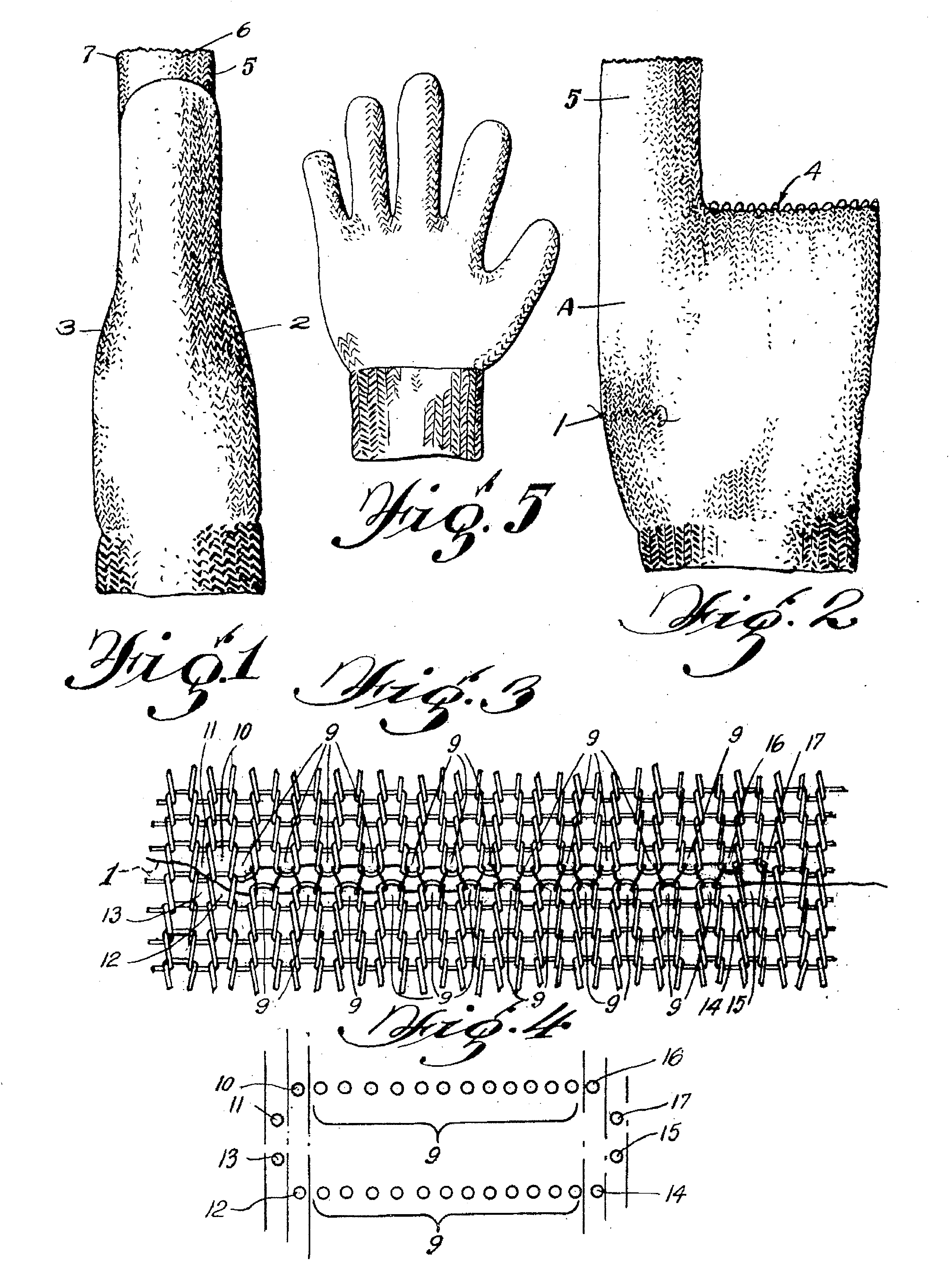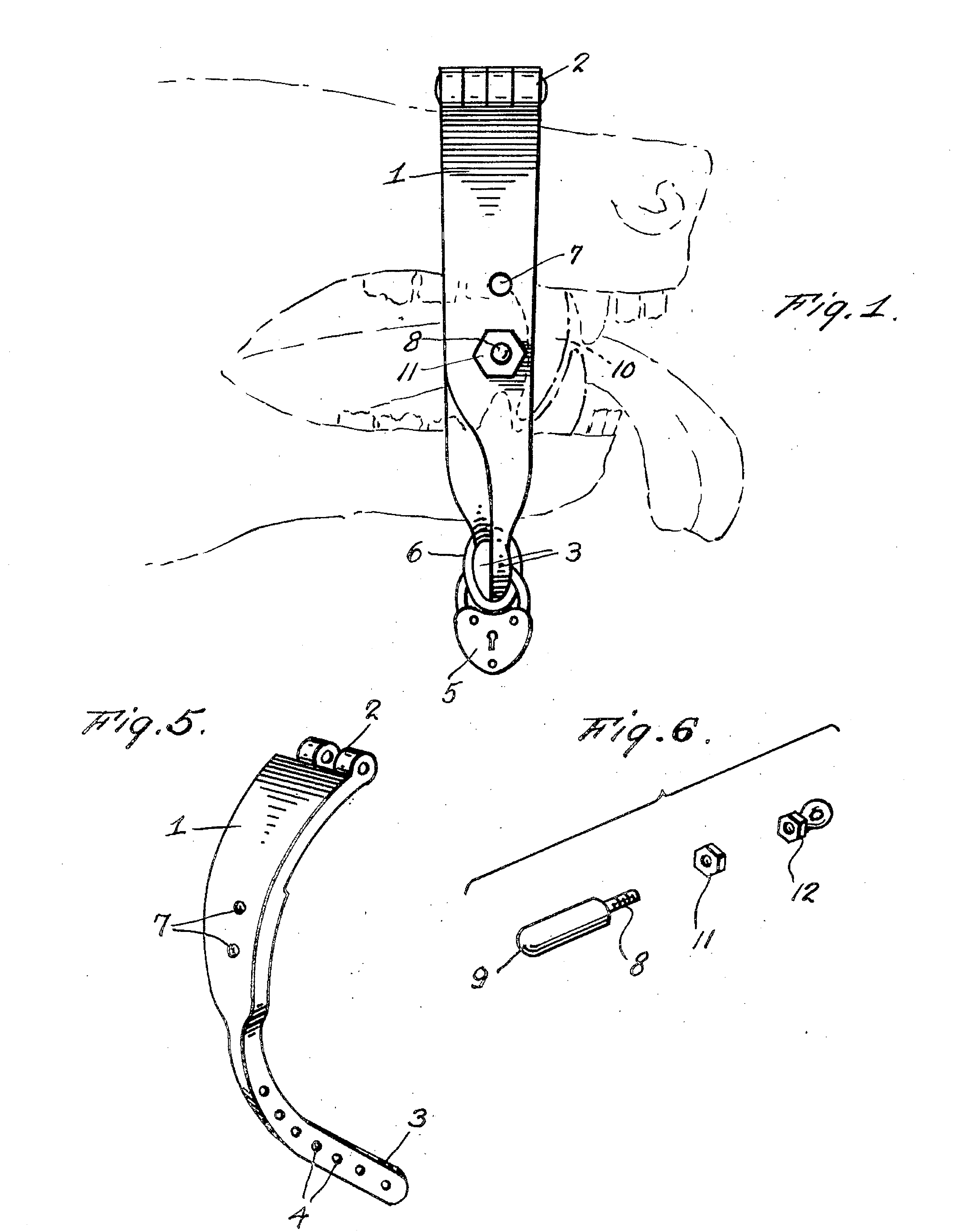 Left - Albert Ackerman's glove, sold by the Ackshand Knitting Company.
Right - Frederick Streever's dog muzzle (of Streever Lumber Company fame)
[Home]