NEW YORK STATE
A History of its Industries, Railroads and Inventions


Invented in Saratoga County

A History of Innovation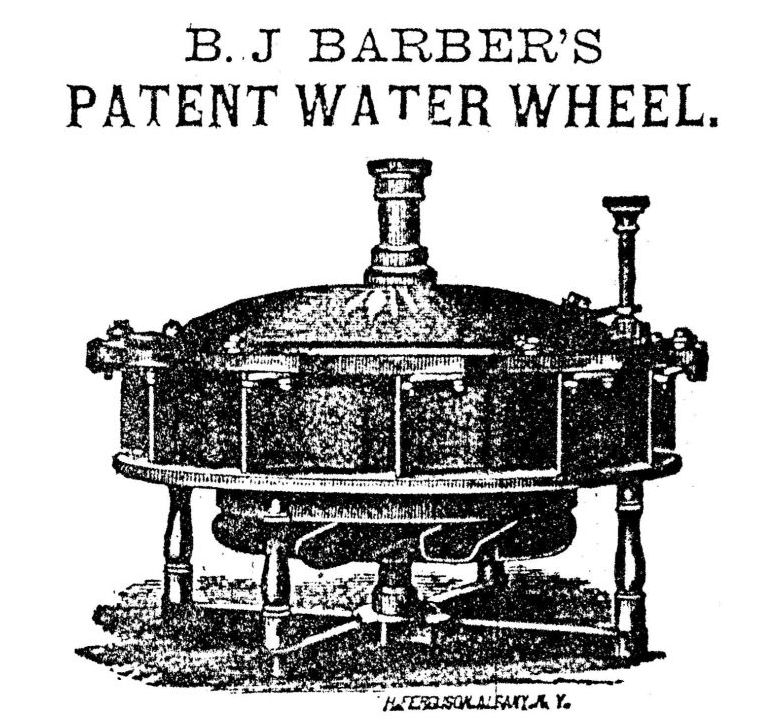 Copies of the book have been donated to various historian offices and libraries around the county.
---
Summary of a few Saratoga County inventions featured in the book:
Lysander Button, Waterford – steam and hand-operated fire engines sold around the country; in 1870, 70 percent of US fire engines were manufactured by the Button Fire Engine Company
Ransom Cook, Saratoga – auger bit in use today inspired by observing the jaws of a beetle through a microscope, also credited with inventing the art of stenciling
George West, Ballston Spa – most popular line of square-bottomed paper bags after the Civil War (hundreds of millions sold)
Henry Miller, Waterford – sound machines (licensed by the Victor Talking Machine Co) and knitting machines; Saratoga County's most prolific inventor with over 100 patents
Theodore Timby, Saratoga – revolving turret used on Monitor iron-clad in Civil War, and Globe Clocks sold around the country (some can be seen on auction sites) among many other inventions
George Batcheller, Saratoga – Batcheller Mansion, first copyrighted residence (now known as the Batcheller Mansion Inn)
Charles Dowd, Saratoga – inventor of Standard Time
George Crum, Saratoga – the potato chip
Ebenezer Holmes, Saratoga – refrigerated casket, used to preserve the body of General Ulysses Grant when he died on Mt McGregor in 1885
Luke Kavanaugh, Waterford – knitting machine burrs, used around the country
Solomon Smith, Waterford – furnace air current governors, used around the country
William Potter, Clifton Park – roofing composition for shingles in wide use today
Israel Mosher, Galway - shovel plow sold throughout the country
George Eddy, Waterford – Mohawk Hydrant (still manufactured by the Clow Valve Company) and award-winning Eddy Taper-Seat Valve
Lucien DeGolia, Edinburgh – unique washboard, manufactured by the tens of thousands and sold around the country
Benjamin Barber, Ballston - double-turbine water wheel that tested as one of the best in the country
John Hegeman, Vischer's Ferry - folding pontoon boat manufactured and sold at Ballston Spa's Blue Mill
Joel Farnam and John Hatfield, Mechanicville - refined and produced the country's first striking matches
Caleb Mitchell – Saratoga Springs Village President and gambling house owner, affiliated with the Glen Mitchell hotel and racetrack (with brother), invented a liquor serving table, committed suicide in 1901 over dispute with State Senator Edgar Brackett
James McGregor Jr., Wilton – from the huge McGregor clan; one of the most prolific inventors despite falling out with the rest of the family (brother was Duncan McGregor who owned Mt McGregor); McGregor, Iowa named after his other brother Alexander.
Various, Saratoga Springs and Ballston - machines and processes to support the mineral water industry (Abel Putnam and his Star Spring, Albert Lawrence for the Excelsior Spring, Julius Formel for the Seltzer Spring, etc).
---
"Invented in Saratoga County" contains hundreds of graphics and photographs, many of which have never been published before. For example, there is a photograph from the Michael Noonan Collection of George Crum (inventor of the potato chip), Village President Caleb Mitchell (gambling house owner and inventor of a serving table), and what is believed to be Cary Moon, owner of Moon's Lake House.
There are also dozens of graphics taken from the original patent drawings to aid the reader in visualizing the inventions. Information was drawn from more than fifty resources, including many books that are over one hundred years old (found in the bibliography).
---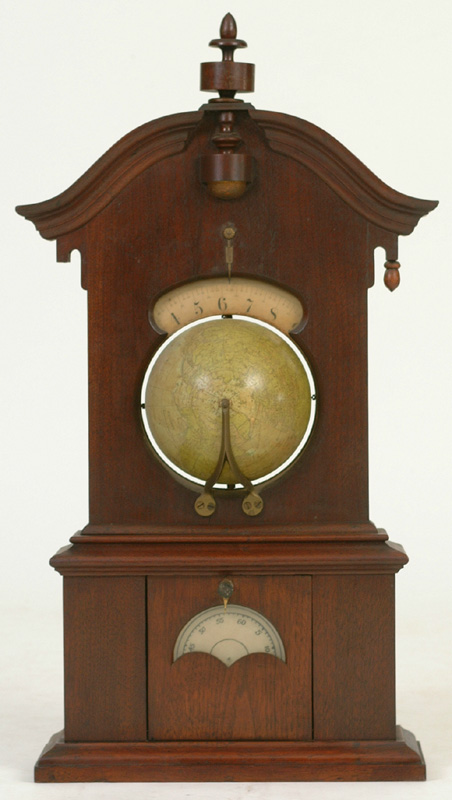 Theodore Timby's globe clock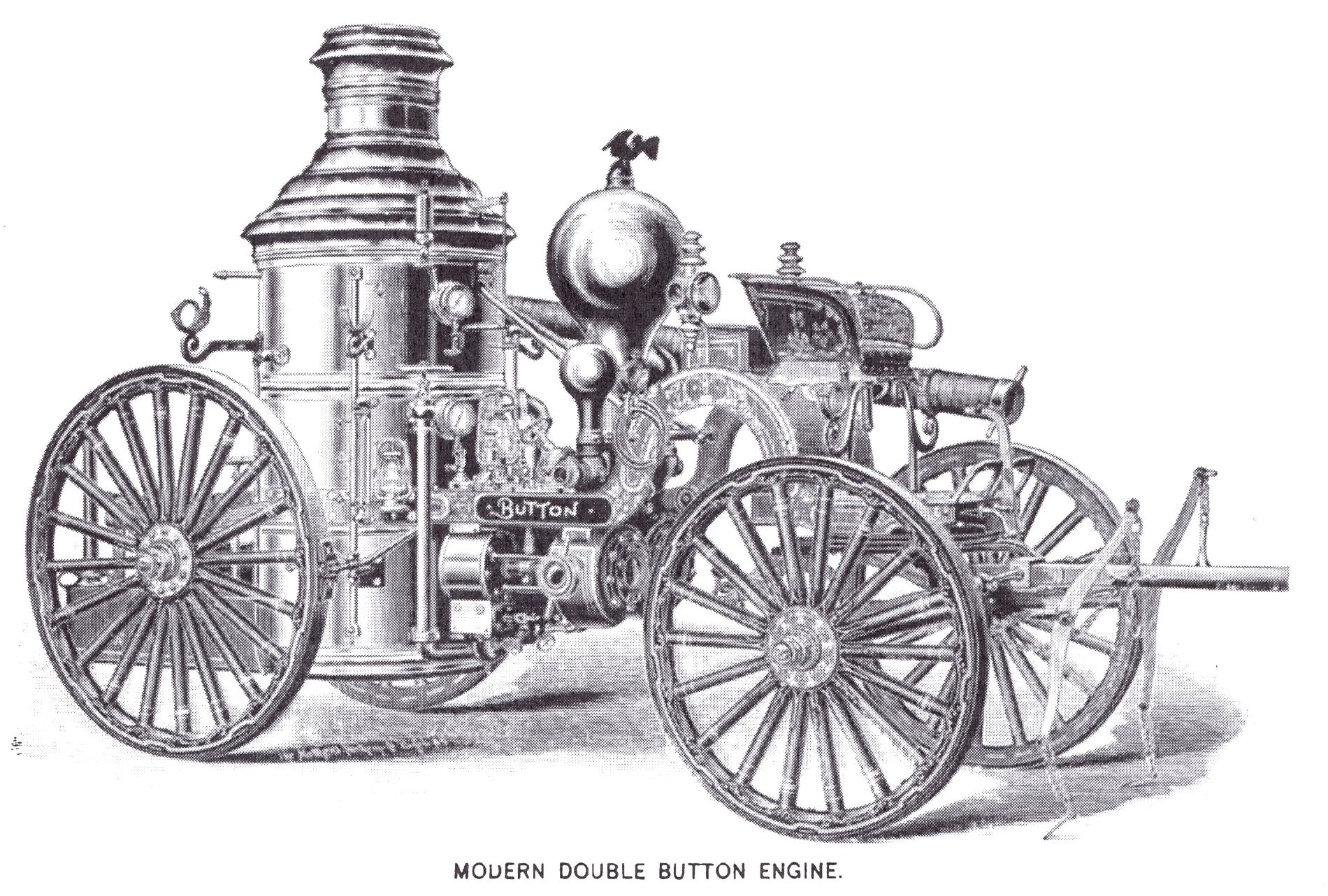 Lysander Button's steam fire engine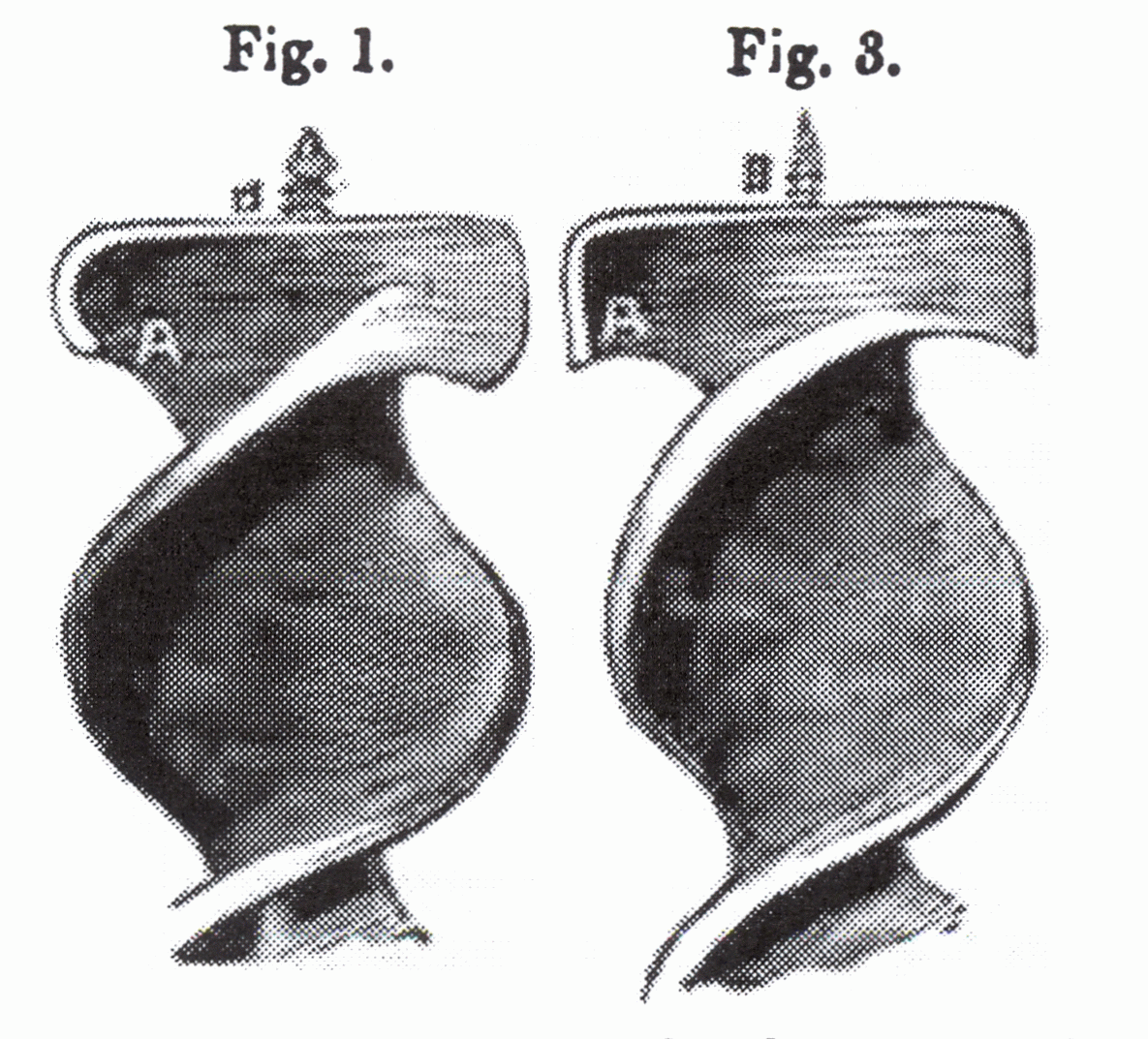 Ransom Cook's famous "beetle bit"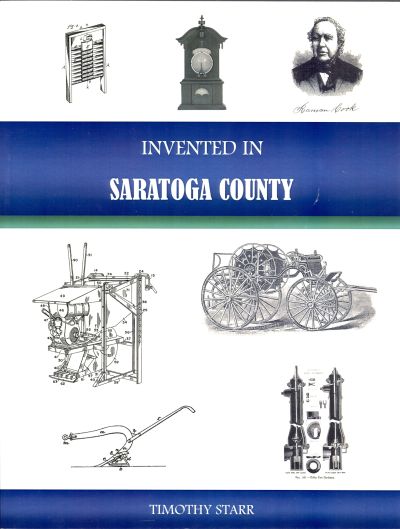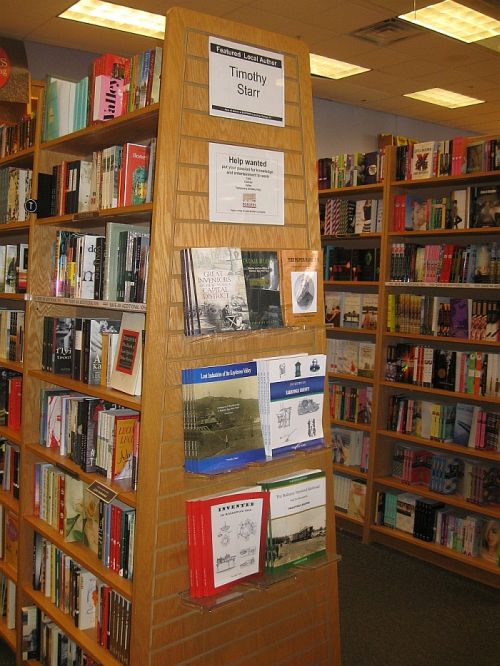 Featured in Borders Books, downtown Saratoga Springs (now closed).
To purchase a book by mail, click here
[Home]